Welcome to the
Best View In Wisconsin
Yes, we are still open for your Spring Getaway!
The Inn at Wawanissee Point is a luxury villa secluded on 42 wooded acres atop the Baraboo Bluffs in Baraboo, Wisconsin, with an extraordinary, 36-mile vista of the Lake Wisconsin valley and beyond. We are a perfect "adults-only", romantic getaway.
Located just a few minutes from Devil's Lake State Park outdoor activities abound from hiking, padding and more. Just 20 minutes down the road is Wisconsin Dells.
A magnificent blend of luxurious accommodations, a mesmerizing view and a peaceful setting make the Inn at Wawanissee Point a bed-and-breakfast experience to remember forever.
Wawanissee
(pronounced wah-wah-NEE-see)
is the Native American Ho-Chunk word for beauty.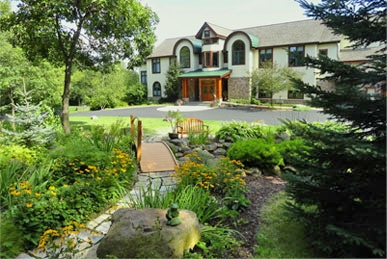 Amid country gardens, flowing springs, hiking trails and wildlife.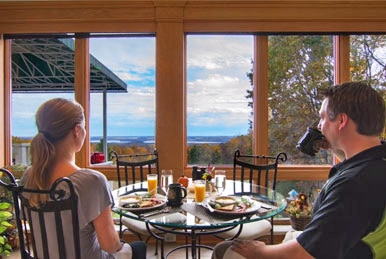 In our four, richly appointed guest rooms with full, private baths.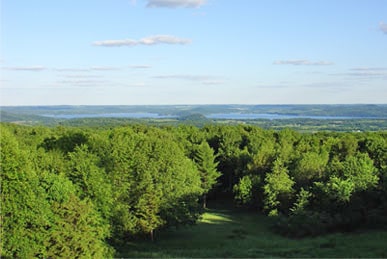 Into the forest on miles of easy trails ideal for birding, snowshoeing & daydreaming.
With Devils Lake State Park just 2 miles away outdoor activities abound for our interests. Casual and challenging hikes await you, kayaking, canoeing an other water sports are available in Spring, Summer and Fall. Countless biking trails await for you to discover and over 100+ bird species await your discovery.