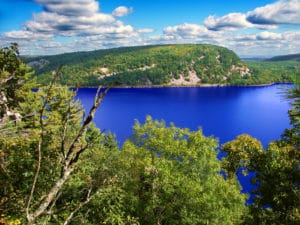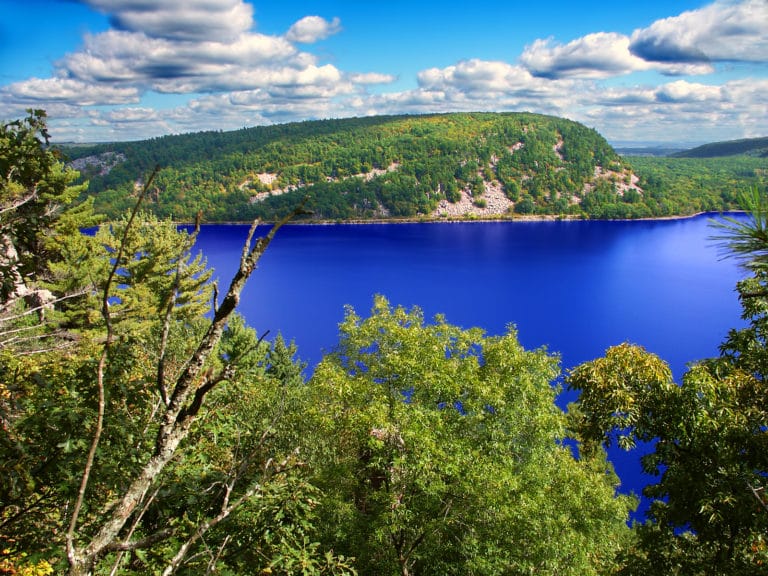 The Inn at Wawanissee Point is located near the town of Baraboo, Wisconsin, right in the heart of the state's picturesque Driftless Region. The area is well known for its dramatic vistas, including the one enjoyed from our Inn. Beyond the scenic beauty of the area, there are plenty of recreational activities and fun things to do.  Top activities include hiking, biking, kayaking/canoeing, birding, and so much more. Join us at the Inn at Wawanissee Point this summer. Here, you'll experience the unbelievable beauty of Wisconsin's Driftless Region from our luxury villa, set on 42 acres of pristine wooded forest on the Baraboo Bluffs overlooking Lake Wisconsin.  Book your room today!
10 Fun Things to do Near Baraboo, Wisconsin
The Inn at Wawanissee Point is just minutes from Devil's Lake State Park, and just 20 minutes from the Wisconsin Dells, two popular recreational areas in Wisconsin. Whether you want to enjoy a leisurely and relaxing getaway or a vacation packed with outdoor adventure, you can have it right here in Baraboo.  Here are 10 fun things to do near our Bed and Breakfast this summer:
Whatever it is you choose to do, let the Inn at Wawanissee be your home away from home. Our luxurious accommodations and captivating vistas will set the scene for a getaway you won't soon forget. Book your room at our Wisconsin Bed and Breakfast today, and get ready for the summer adventure of a lifetime.