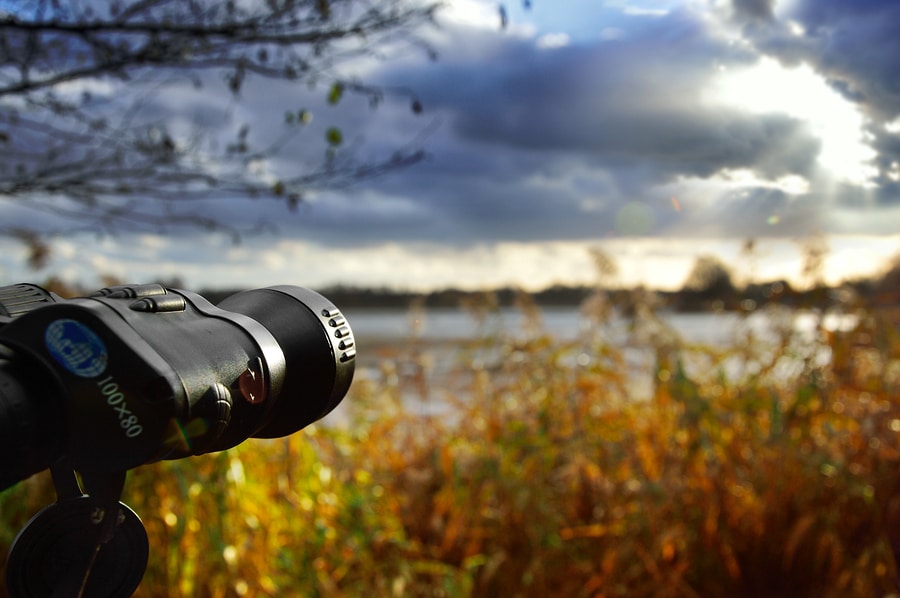 With fall just around the corner, it's time to start talking about birdwatching in Wisconsin! Labor Day is quickly approaching, which means the unofficial end of summer is nearly upon us.  It's time to start turning attention to the fall months to come, which just so happens to be one of our favorite seasons at the Inn at Wawanissee Point.  It's a time of year when the hillsides are alight with color; the fiery reds, oranges, and yellows changing day-to-day. Our vantage point looking out over the Lake Wisconsin Valley is second to none.  We call it the best view in Wisconsin for a reason, and this fall is the best time to see it.  Join us for in exploring Devils Lake State Park this fall, along with some quiet birdwatching in the area, and soak up the colors of fall at the Inn at Wawanissee Point.  Book your room today.
2019 Birdwatching Near Devils Lake State Park
The Inn at Wawanissee Point is located in Baraboo Wisconsin, just minutes from Devils Lake State Park, one of the most popular state parks in all of Wisconsin. The area is exceptionally beautiful, especially during the fall, and filled with a variety of activities to enjoy no matter the season. The Baraboo Bluffs are the largest contiguous block of oak and maple forest in the upper midwest and provide ample habitat for more than 135 species of birds. Even rare and threatened bird species, like the cerulean warbler, hooded warbler, and Acadian flycatcher can be seen in this area. Birdwatching really can be enjoyed just about everywhere you turn this fall, but here are 6 of our favorite birding hotspots for you to enjoy:
Enjoy a quiet morning of birdwatching from our very own property, which has ample hiking trails, along with our deck and terrace.
Out the Inn's back door, you'll find trails leading to Parfrey's Glen State Natural Area. This spectacular sandstone gorge offers birds steep, shaded cliffs and a unique microclimate. It's a great place to spot elusive and rare species like the cerulean warbler and Acadian flycatcher.
Just 11 miles from our Inn, you'll find 16,000 pristine acres of important bird habitat at the Leopold-Pine Island Important Birding Area. 108 breeding species and at least 40 migrating bird species have been identified here.
The Honey Creek State Natural Area is a great place to see nesting birds, including up to 31 different species of warblers.
The Riverland Conservancy-Merrimac Preserve, where the forest meets bluff on the river, offers a unique birding experience in its desert-like flora.
Though it's a bit early to be prime eagle viewing, later this fall and into winter, eagle sightings are plentiful along the river, which serves as their winter feeding grounds. Ther Ferry Bluff State Natural Area

is a great place to watch these majestic birds in the winter. Fall months also offer great birding opportunities for species such as

Acadian flycatchers and peregrine falcons.
For more great birdwatching near our Wisconsin Bed and Breakfast, refer to the Great Wisconsin Birding and Nature Trail.
Luxury Accommodations near Devils Lake State Park
When you're not actively birdwatching, there's plenty of other activities to enjoy near our Bed and Breakfast. Head to Devils Lake State Park for an afternoon of hiking or boating, relax at local wineries or breweries, take scenic fall drives through the Baraboo Bluffs, visit local orchards or Amish communities, ride the historic Merrimac Ferry, or simply relax at our luxury Bed and Breakfast. We are the perfect adults-only getaway, offering a magnificent blend of luxurious accommodations, a mesmerizing view, and a peaceful setting. For an unforgettable vacation, book your room at our Wisconsin Bed and Breakfast today.