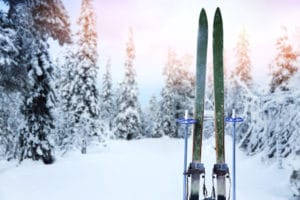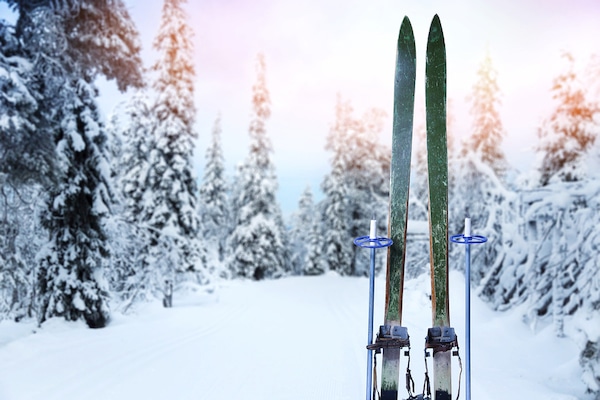 Baraboo is a fun place to visit at any time of the year, with access to excellent parks like Devil's Lake State Park.  The area is also a delightful place to spend a few winter days, where you can cross country ski or snowshoe around our property and neighboring trails and parks. Cross country skiing and snowshoeing are both popular winter pastimes in Wisconsin, and they are one of our favorite ways to experience the area's starkly beautiful winter landscapes. These lands are magical during the winter. A getaway to our Inn offers you an experience you won't soon forget.
Our Inn is the perfect place to relax and unwind this winter, whether just for a day or two or for an extended getaway. The Inn at Wawanissee Point is a traditional Bed and Breakfast, designed as an adults-only retreat that is perfect for romance. We offer the finest luxury amenities and hospitality in all of Wisconsin. It's a winter wonderland out there. Come experience it for yourself, and book a room at our Romantic Bed and Breakfast today!
Cross Country Skiing Near Baraboo
One of the first things that come to mind about winter in Wisconsin is Nordic skiing or snowshoeing. Both activities hare much-loved around the state, and they are a perfect away to immerse yourself into winter's beauty, all the while getting plenty of exercise. If you've put off cross country skiing and snowshoeing because it seems like too much of a challenge, know that the challenges are more than worth it. Mid ski or snowshoe, make sure you take the time to pause, take a deep breath, and enjoy the world around you. Winter is Wisconsin is mesmerizing.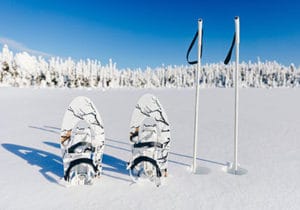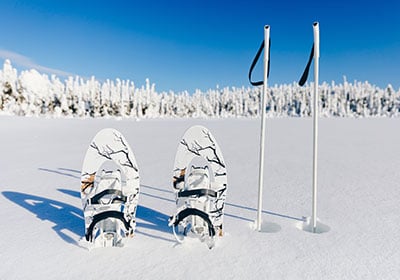 Keep an eye on the snow and trail reports around Wisconsin as you plan your getaway. Here are our favorite places to go cross country skiing in and around Devils  Lake State Park in Baraboo.
Devils Lake State Park is open year-round. There are 5.2 miles of groomed cross country ski trails in the park, along with miles of ungroomed trails that are a delight to explore on nordic skis.
Mirror Lake State Park is another exceptionally beautiful place to spend an afternoon on the snow. It's more than worth the journey to explore the incredible 17 miles of trails.
The Riverland Conservancy-Merrimac Preserve also offers 12.7 miles of ungroomed trails suitable for cross country skiing. It even connects up to Devil's Lake State Park for even more miles of winter fun. Best yet, all of this is only 2 miles from our Inn.
If you'd rather head out on snowshoes, there are plenty of places for you to explore, starting right here at our Inn. Snowshoeing is a great way to explore the area and get off the beaten path. Most trails in the area are open for snowshoers and will be marked otherwise. We provide snowshoes for guests at our Inn, many of which love exploring our beautiful 42 acres on their own. Other great places to go snowshoeing include Devils Lake State Park, the Ice Age National Scenic Trail, Parfrey's Glen State Natural Area, Natural Bridge State Park, and so much more.
Cross Country ski rentals available at Wildside Adventure Sports, Baraboo, Wis., and Devil's Head Resort next door to the Inn.
Get Cozy at our Romantic Adults-Only Inn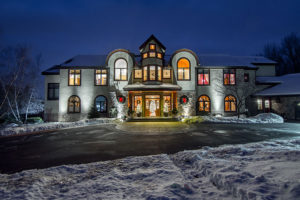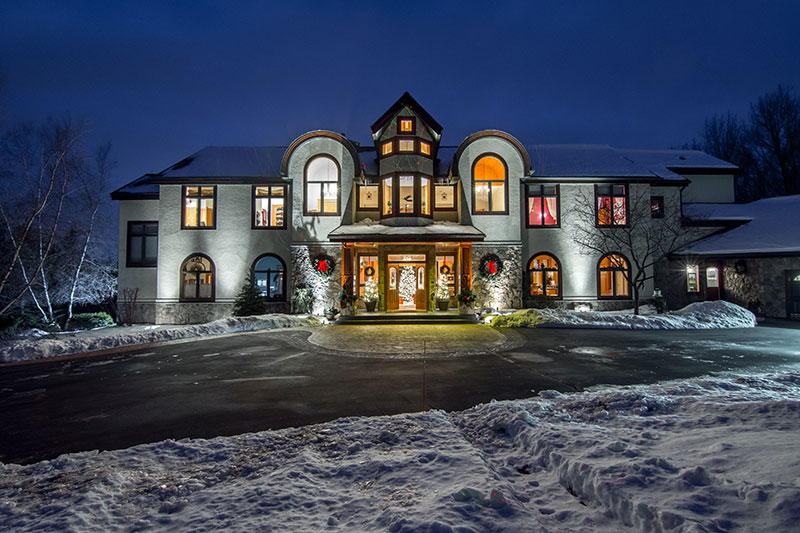 If there's one thing to look forward to after a long and chilly day in the snow, it's coming home to our romantic, adults-only retreat in Baraboo, WI. There's no place better to put your feet up and take in the scenic vistas just outside our windows. For even more pampering, add a couple's massage to your stay. Guests at the Inn enjoy 10% off services at local business, Spa Serenity.
We also offer the perfect snowshoeing special package for guests staying with us this winter. Stay with us January 6th through March 31, 2020, and receive $50.00 off your stay. Spend your time exploring our private trails on our complimentary Redfeather snowshoes. We'll even give you a lesson if requested! A great getaway starts with choosing the best accommodations available. That's exactly what you'll find at our romantic, adults-only getaway. Book your next winter getaway at our sensational Wisconsin Bed and Breakfast today.