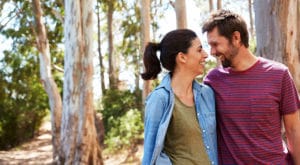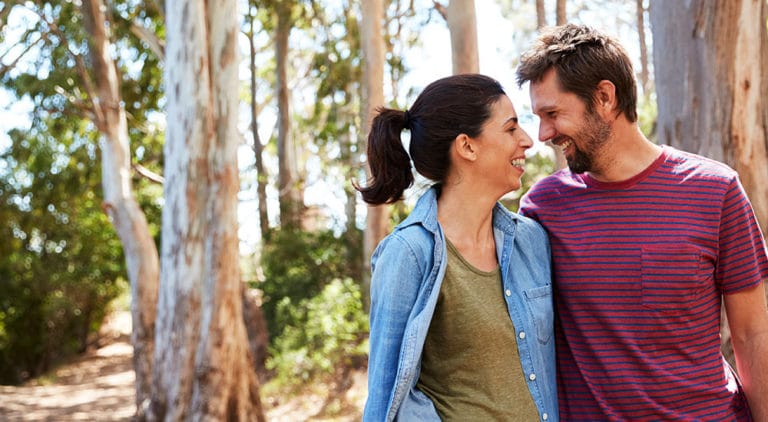 Have you been looking for a place for you and your sweetheart to reconnect? The Inn at Wawanissee Point is the perfect romantic getaway you've been searching for. Located on 42 acres of secluded deciduous Wisconsin forest our adults-only Bed And Breakfast is a superb place to relax with the one you love. Our Wisconsin Inn may also serve as a base to explore the surrounding Devil's Lake State Park as well as the nearby town of Baraboo. Here are 5 reasons why the Inn at Wawanissee Point is the best romantic getaway this winter. Book your room today!
5 Romantic Activities to do Near Our Wisconsin B&B
The ultimate definition of romance and relaxation is getting a massage. Why not stop by our Indigo Lounge after a long day of hiking and sightseeing and settle into the Shiatsu Massage chair? Let the day drift away anytime, no appointment needed. Another romantic option might be getting a couple's massage with your sweetie. You'll have your choice of 3 spas in the area that are just minutes away from the Inn at Wawanissee Point. At Spa Serenity day spa, located just 10 minutes away from our Bed and Breakfast in the nearby charming town of Baraboo, guests of the Inn receive a 10% discount.
During the cold, dark winter months there's nothing like getting cozy next to a roaring warm fire to turn up the romance. At the Inn at Wawanissee Point, you have 2 choices of where to hear the crackle of a fire. You may want to breathe in the fresh night air while having a campfire out on the terrace under the stars. If the air is a little too brisk there is always the option to come and cuddle up next to our indoor fireplace. Both options will give you and your partner the perfect chance to relax at our romantic getaway. Our Bed and Breakfast offers romantic add-ons such as a S'mores campfire kit, other sweet treats like chocolate-covered strawberries, or why not try a bottle of wine or Champagne to make your time that much more special.
Speaking of Champagne and romance, the Inn at Wawanissee Point offers a Champagne helicopter flight over the enchanting Baraboo Bluffs that includes nearby Devil's Lake and Lake Wisconsin. Guests who book a 2-night stay receive a $50.00 discount for the 25-mile ride. When you and your sweetheart return to the Inn enjoy a complimentary bottle of Champagne to cap off your adventure.
Going on a hike with your loved one is a great way to stay fit together while also taking in the surrounding beauty of the winter forest. Until March 31st, 2020 the Inn at Wanwanissee Point offers a snowshoeing special that includes $50.00 off your stay with complimentary snowshoes that you can use to explore the Inn's private trails. Nearby Devil's Lake State Park is a great place to stretch your legs along regular hiking trails, snowshoe walks, and cross country skiing trails. After a day out in the elements, our Wisconsin Bed and Breakfast is the ideal place to come back and just do "nothing". Heal tired muscles in our sauna then unwind in our great room while watching a sunset and catch up on some reading.
Those who birdwatch together, stay together. At the Inn at Wawanissee Point, you and your partner may spot some literal "love birds" as our Wisconsin Bed and Breakfast is situated amongst the largest stand of upland forest in Southern Wisconsin. The Baraboo Hills are 25 miles of amazing habitat for a great diversity of plants and animals including 135 species of breeding birds that are either on their way up to Canada or other parts of the U.S. to breed or are on their way back down to Mexico and South America for the winter. Binoculars are available for use while out on a hike or just hanging out and relaxing on the patio.
Fuel Your Romantic Getaway at Our Inn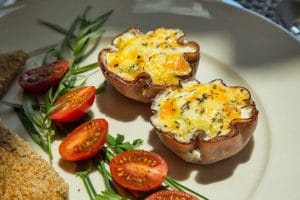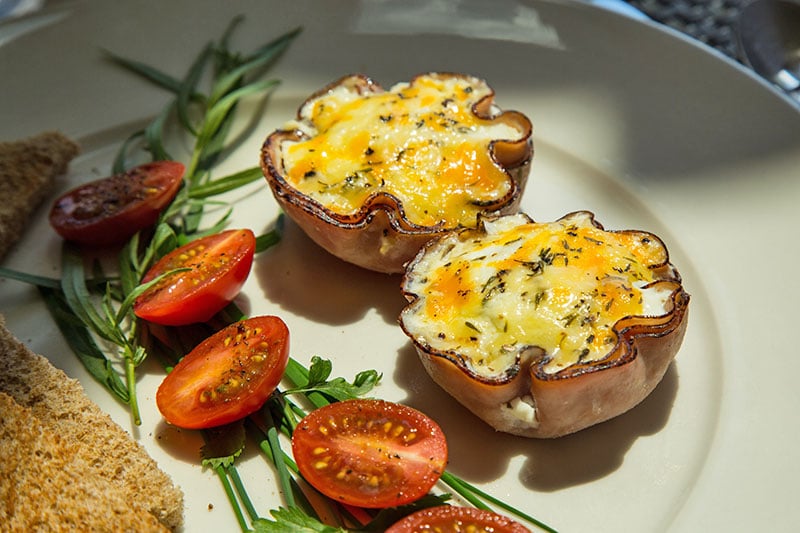 At the Inn at Wawanissee Point, you can get ready for a day of romance by enjoying the most important meal of the day with the one you love. Guests can choose from a full gourmet meal of fresh fruit, homemade pastries, and main entrees that use local eggs and meats as well as award-winning Wisconsin cheeses. Each breakfast is made fresh daily and dietary restrictions are considered. Not to mention waking up to freshly brewed coffee every morning.
What's more romantic than not having to cook or do the dishes? At the Inn at Wawanissee Point let us set the stage for your perfect romantic getaway. Book a room today!