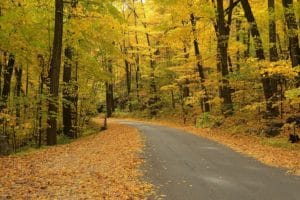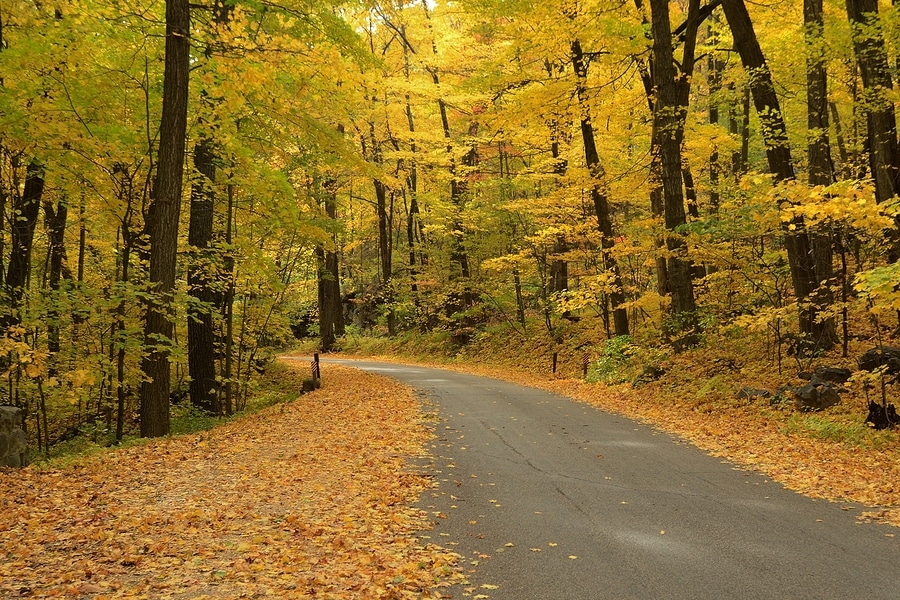 It's been another beautiful fall here in Baraboo, Wisconsin, with excellent hiking and other opportunities to enjoy in Devils Lake State Park and the trails surrounding our Inn.  Take to the roads for a scenic drive this fall, and enjoy Wisconsin's incredible scenery before winter comes and the snows begin to fall.  The Inn at Wawanissee Point is a true 4-season destination, with fall easily being one of the most beautiful.
From our Inn, you can enjoy the best view in Wisconsin, looking out over the Baraboo Bluffs and the Lake Wisconsin valley beyond. Whether you enjoy nature and outdoor sports, history, art, theatre, water parks or scenic drives, you'll find the perfect mix of peace and quiet and adventurous fun at our romantic Bed and Breakfast.  Come explore this beautiful part of Wisconsin with us this fall. Book your room at our romantic Wisconsin Bed and Breakfast today!
Find a Breathtaking Scenic Drive in Wisconsin
Taking a scenic drive through Wisconsin's stunning countryside is one of our favorite ways to absorb fall's splendor.  Colors have reached their peak here near Devils Lake State Park, but there are still plenty of scenic vistas to enjoy along the way. Whether you travel along Wisconsin's Rustic Roads, roads that exemplify Wisconsin's beautiful rural character, or into Amish country and beyond, there's plenty of places to explore in the county surrounding our Wisconsin Inn.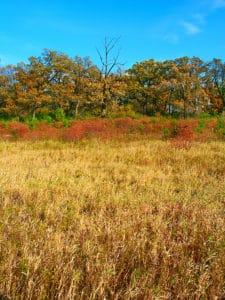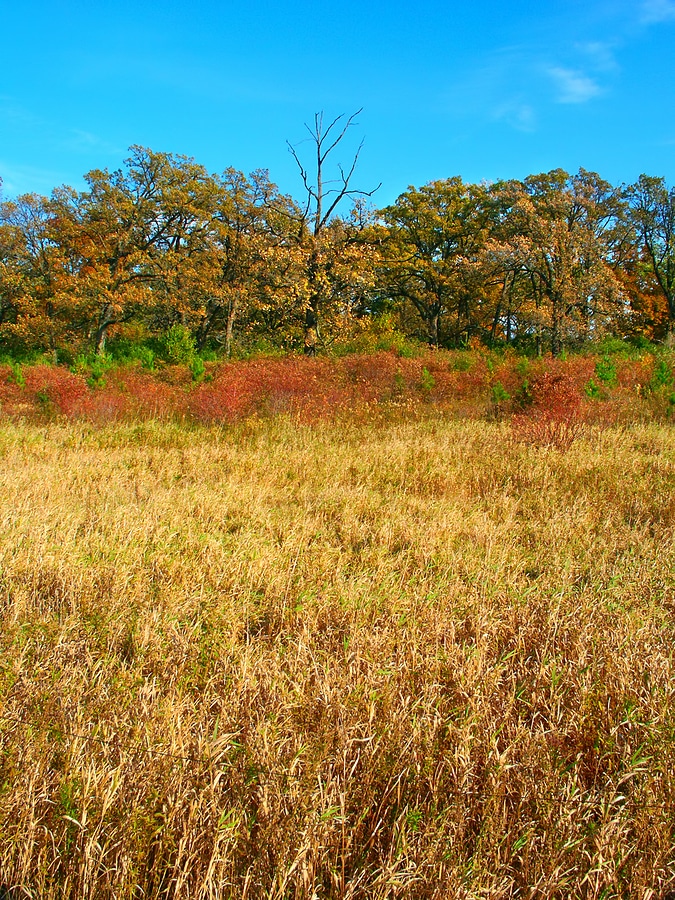 Here are 4 great routes to try next time you're in the mood for a scenic drive:
Rustic Road 21 is an 8.6-mile route that follows Ruff Road, Orchard Drive, and Slotty Road. The route is partially paved and includes some gravel portions, and it winds through Natural Bridge State Park. The road is bordered by oak, maple, basswood, and hickory trees, which can be stunning in the fall.
Rustic Road 49 follows the Levee Road in Sauk and Columbia Counties for 9.8 miles. As you travel, you'll pass through the beautiful Aldo Leopold Reserve on the Wisconsin River, which is a great place to get out for a hike.
Another popular scenic drive in the area is the Lower Wisconsin River Road Scenic Byway, which follows Highway 60 from Lodi to Prairie du Chien. Here, the golden bluffs and verdant hills are simply magical, standing in stark contrast with the flowing waters of the Wisconsin River. Fall here is the perfect time for a scenic drive, as well as kayaking and birdwatching.
For a beautiful glimpse into Wisconsin's Amish countryside, head down highway 33 towards Cashton. The journey will take you through scenic valleys where you'll see Amish settlements. There are also several wonderful Amish shops selling various crafts and goods.
Stay at the Most Romantic Wisconsin Bed and Breakfast
After a day exploring this portion of Wisconsin's rural countryside, no doubt you'll be looking for a place to put your feet up and relax. There's no better choice for lodging than the Inn at Wawanissee Point. We're only a few minutes from Devil's Lake State Park, and connects to a variety of additional walking trails, parks, and preserves. Our secluded 42-acre estate sits at the top of the Baraboo Bluffs overlooking the Lake Wisconsin valley and beyond.
We offer 4 luxuriously appointed guest rooms, each of which offers the perfect escape for a peaceful and sensuous respite that you won't want to leave. We offer a range of amenities, including private baths, HD Smart TV/DVD, BOSE® Wave® acoustics with personal audio-docking station, In-room climate control, Gilchrist & Soames® toiletries, Plush bathrobes, and Luxury linens and down comforters. Our Inn caters to adults only and is the perfect romantic getaway near Devils Lake State Park. Book your getaway at our Wisconsin Bed and Breakfast today.