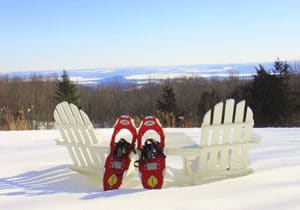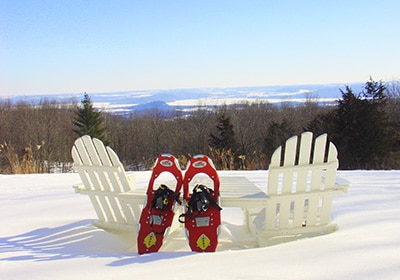 The Inn at Wawanissee Point famously declares that we offer the best view in the entire state of Wisconsin. It's true, but that's not the only thing our Wisconsin Bed and Breakfast excels at. We're one of the best Bed and Breakfasts in the state, and we cater exclusively to adults who are seeking a romantic and relaxing getaway. We pride ourselves on curating the perfect trip to the Baraboo area in Wisconsin, whether you've been here time and time again, or whether this is your first visit to this incredibly beautiful part of the state.
After many years in business, we're thrilled to have seen so many guests cross our threshold each year, and we are looking forward to an incredible 2020 with our guests, friends, and family. If you're looking for a beautiful and fun getaway destination this winter, consider staying at the Inn at Wawanissee Point so you, too, can experience the best Wisconsin Bed and Breakfast!  Book your room at our romantic Inn today!
6 Reasons our Wisconsin Bed and Breakfast is For You
We know that an essential part of a great getaway is where you stay. Where you stay and the experience you have there can often make or break the trip and how you remember it. To that end, we take special care to treat you to a truly romantic and one-of-a-kind stay while you're at our Wisconsin Bed and Breakfast.
Beyond just being able to say you visited our romantic Inn and saw Wisconsin's best view, here are 6 more reasons to come stay at our Wisconsin Bed and Breakfast in 2020:
We offer 4 distinctly decorated guest rooms, each thoughtfully designed with you in mind. Every detail is attended to with genuine care to ensure our guests experience a getaway that far exceeds their expectations.
We are within easy driving distance of everything you could possibly want to do in the Baraboo area, including trips to Devils Lake State Park. You can also access plenty of nature and hiking trails without even having to leave our beautiful property!
We put extra touches into everything we do, including our amenities. All the "standard" amenities are far beyond ordinary, and they include things like BOSE® Wave® acoustics, Gilchrist & Soames® toiletries, plush bathrobes, luxury linens, a fitness center, elevator access to all floors, and an evening turn-down service, among other things.
We offer guests complimentary beverages, soda, and bottled water throughout the day, in addition to a daily wine and cheese Happy Hour in Indigo Lounge.
We also offer value-added amenities and services, including the outdoor Hot Tub, a Fire Pit or our Infra-Red Sauna. There's no better place to melt away whatever ails and stresses you.
Each night of your stay is followed by a delicious, gourmet breakfast made right here at the Inn. Our breakfasts are considered by many to be the absolute best around, and the only way to savor our culinary delights is by staying with us! We are happy to cater to vegetarians and persons with restrictive diets, but please let us know in advance.
Do You Need More Reasons to Visit Us in Wisconsin?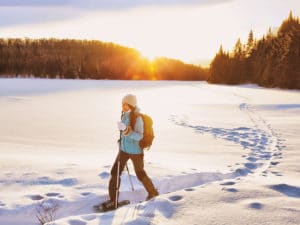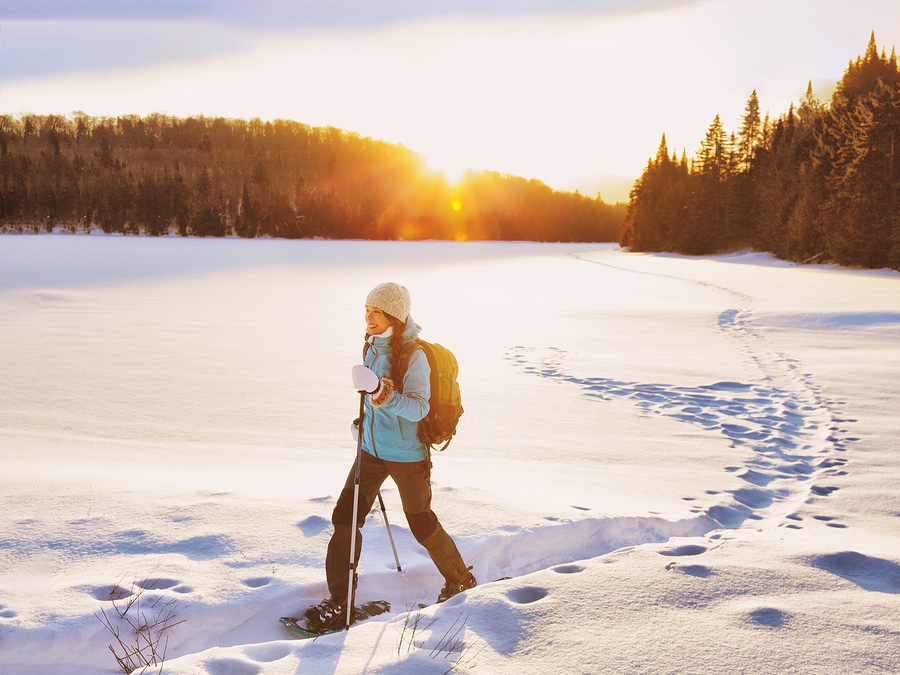 Having the opportunity to stay at our romantic Bed and Breakfast in Wisconsin is certainly a good enough reason to make the journey here.  But if you're looking for more than just a romantic place to stay, Baraboo Wisconsin certainly won't disappoint!
The Baraboo area is a wonderful place to visit and is a true 4-season destination. During the summer, there is ample hiking, biking, boating, and exploring to do. In the winter months, our Inn transforms into a wintry wonderland and offers many of the same opportunities for exploring the natural beauty of this part of Wisconsin. Strap on a pair of cross country skis or snowshoes, and explore to your heart's content!
Your time here can be spent dining out, sipping on wine, shopping, hiking, driving through the beautiful countryside, laughing with friends, or just relaxing and focusing on romance at our sensational Bed and Breakfast. Whatever it is you want to do, rest assured you'll find it here! What are you waiting for? Come see the best of Wisconsin, and stay at our romantic Bed and Breakfast today.  Book your rooms at the Inn at Wawanissee Point today!